How do I create an account?
Getting started on the Digital Exchange is super easy!
Visit the Digital Exchange website. Either copy and paste "https://exchange.aveva.com" or click this link.
Click on the "Sign Up" icon in the header, or "Sign Up With Email" in the box
Once on the registration page, complete the form and click "Register".
That's it! You will receive an email confirmation shortly thereafter confirming your registration. If you have any questions, please email feedback@aveva.com.

Digital Exchange Home Page

Registration Box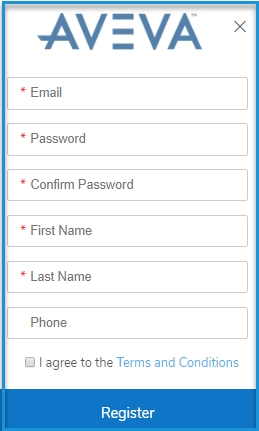 ---
---